Vicks Mini Filter Free Cool Mist Humidifier Small Humidifier 0.5 Gallon Tank for 20 Hours of Moisturized Air, Use with Vicks VapoPads
Save

Liquid error (product-badge line 32): -Infinity

%
·VICKS FILTER-FREE COOL MIST HUMIDIFIER: This cool mist humidifier won't need replacement filters, & it's half gallon tank can give up to 20 hours of soothing mist.
VICKS HUMIDIFIERS FOR KIDS, ADULTS: This humidifier helps add cool moisture into the air.
·COUGH & CONGESTION RELIEF: When you or your kid has a cold, it can be difficult to sleep through the night. Humidifiers and vaporizers provide temporary relief from coughing and congestion, so your rest won't be as disturbed by coughing fits
·VICKS VAPORIZERS, HUMIDIFIERS, & STEAM INHALERS: Steam & humidity offer temporary relief from cough & congestion due to colds or allergies.
---
From the manufacturer
Low Maintenance Design
Translucent .5 gallon tank allows for quick and easy monitoring of water level.

Runs up to 20 hrs per filling on low.

No filters required to operate.

Large tank opening for easy access for cleaning.
The Vicks Mini Filter Free Cool Mist Humidifier provides soothing, visible mist for temporary relief of cough and congestion for better breathing and a more comfortable sleep. Designed for low maintenance operation, this unit requires no filters and is ultra quiet.
Integrated Scent Pad Heater allows you to utilize the soothing scent from Vicks VapoPads.

Variable humidity control for customized output.

Auto shut off when empty

Perfect for small size rooms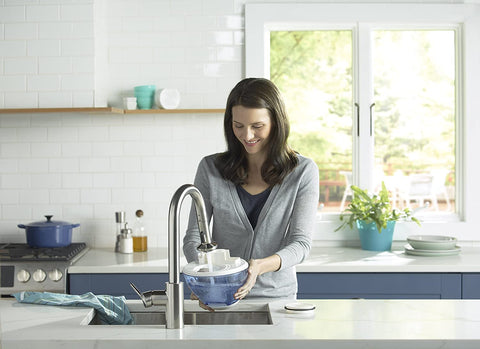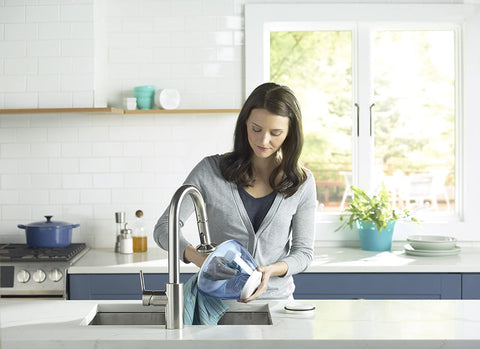 Product description
Color:Blue
The Vicks Mini Filter Free Cool Mist Humidifier creates cool, visible mist to help temporarily relieve cough and congestion symptoms for better breathing and more comfortable sleep. Designed for small rooms, this 0.5-gallon personal humidifier has adjustable mist control to regulate the humidity level. The air humidifier can operate for up to 20 hours on the lowest setting, and it automatically shuts off when the tank is empty. The transparent tank has a wide opening that makes it easy to fill, use, and clean. This Vicks Cool Mist Humidifier utilizes ultrasonic technology for whisper-quiet operation that won't disturb sleep, and it has a built-in soft glow nightlight. The Vicks Mini Filter Free Cool Mist Humidifier requires no filters and works with Vicks VapoPads, so you can add soothing menthol vapors for added comfort. A sample Vicks VapoPad is included.